3 Steps for Large Format Banner Printing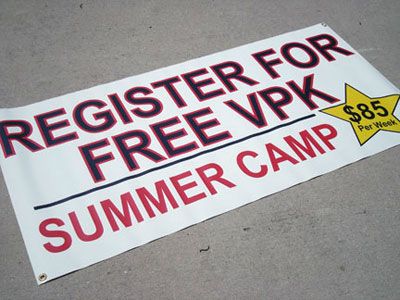 1. RESOLUTION - Use an application that is vector based such as Adobe Illustrator. The resolution of an Illustrator file will allow us to reduce and enlarge without compromising image quality. If you design the file in Adobe Photoshop, double check that your resolution is 300 DPI at 100% size.
2. COLOR MODE - Save your final document in CMYK mode. Leaving your file in RGB or some other mode may result in unwanted colors.
3. FONTS - Outline your fonts! Adobe Illustrator will allow you to select your text and convert them to outlines. This will strip away all the font information. This is important because the computer servers preparing the file to print may replace your font with whatever it wants. Outlined fonts will eliminate this problem.